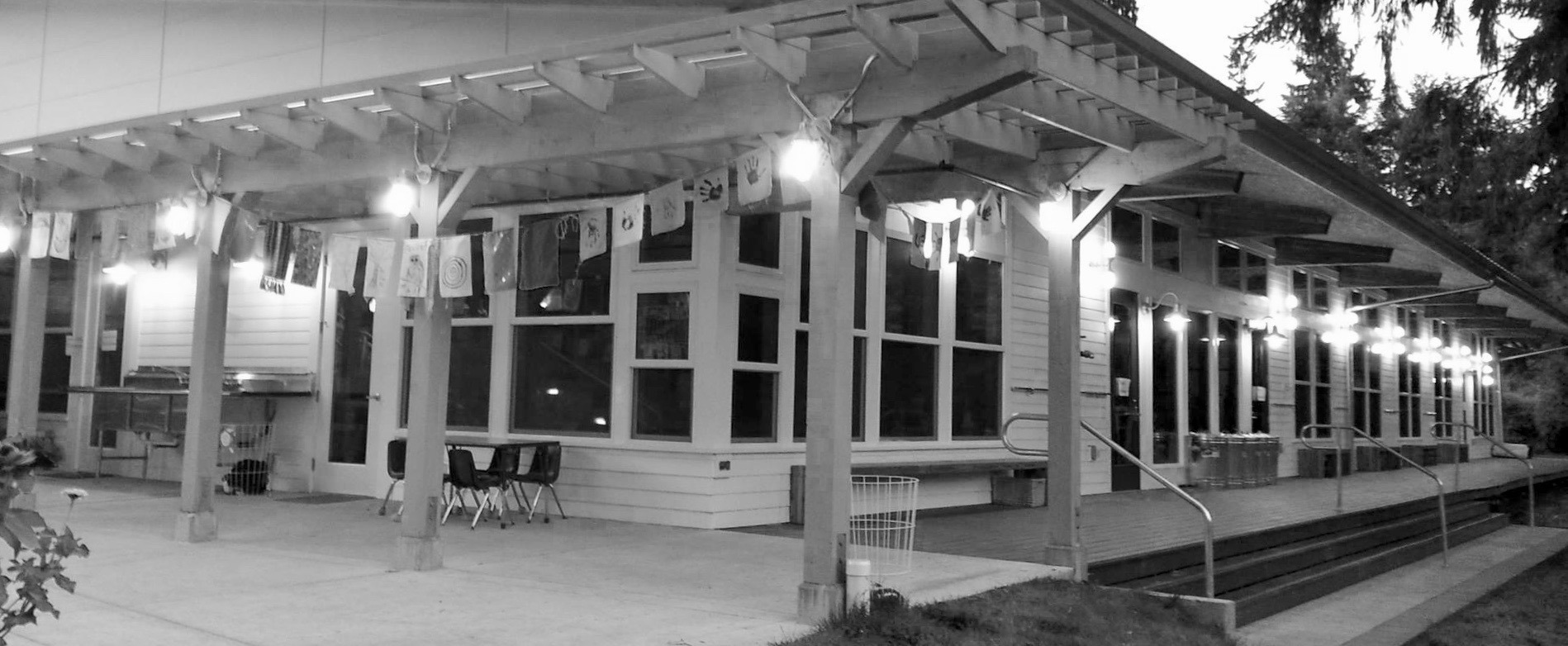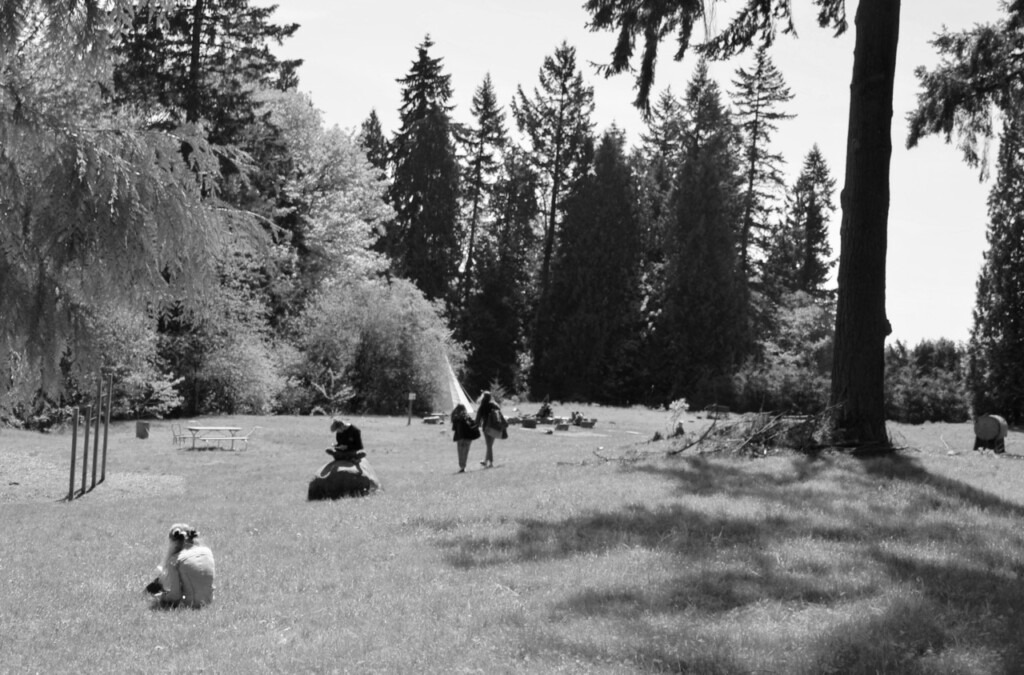 The Attic's home is a campus built for our community's needs. Bordered on one side by Rowlands Creek and an idyllic stretch of wooded land that our kids use for play and learning, our campus feels remote while still allowing our commuting families easy access to major freeways and to the town of Woodinville. In 2015, we celebrated the completion of the first phase of our campus vision, moving all Attic classes into a building designed with our educational model in mind.
Our building is open, airy, and full of light. Learners gather for multi-age activities in our large community spaces, prepare meals beside one another in our accessible kitchen, and enjoy our generous decks and outdoor learning areas. We're privileged to share our campus with the Field & Forest Outdoor Preschool, as well, and we love to see kids of all ages running, playing, and exploring The Attic campus together.
Our long-term vision for our site includes the "Phase 2" development and construction of a second building on campus, expanding our classroom and creative studio space.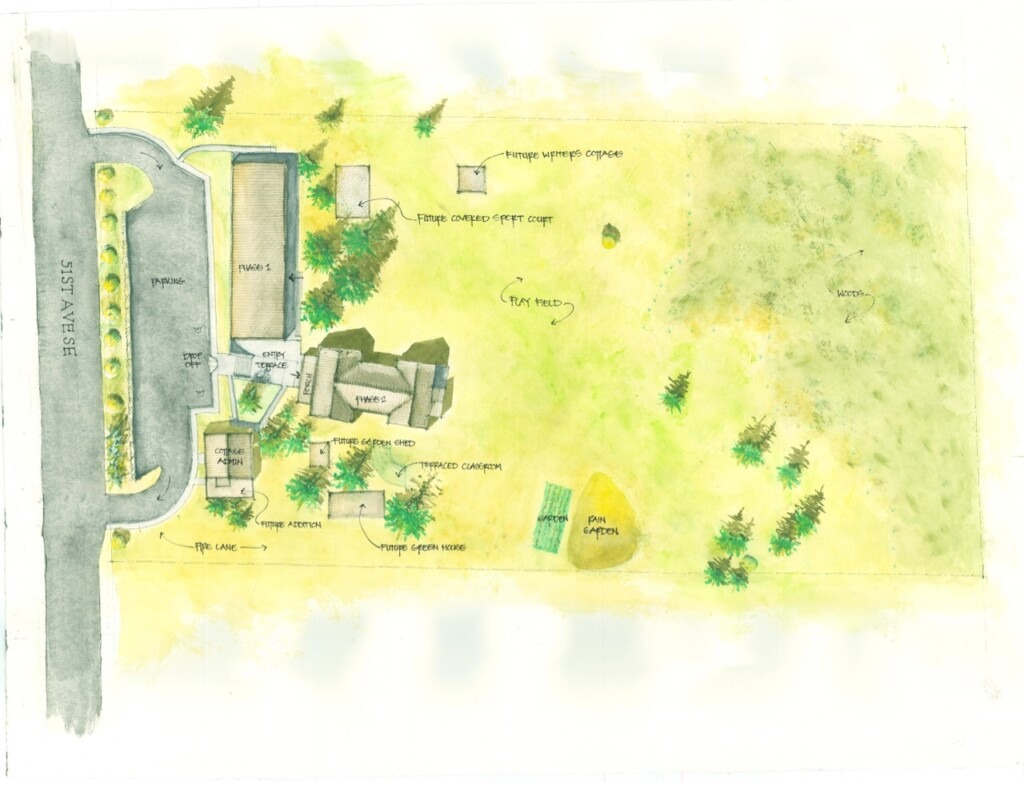 In 2014, The Attic launched Phase 1 of its Capital Campaign to build a new, purpose-built campus on the North Campus site. The goal of Phase 1 was to complete the first building on this new campus for our learners. Through the incredible generosity and sacrifice of many Attic families, the Attic community raised an amazing $1.3 million in less than a year, and the first building was ready for the 2015-2016 school year.
However, this building was never meant as a stand-alone building. It will ultimately be The Attic's Science and Community Space that accompanies a larger, 10,000 square foot classroom building. We are staying true to our original vision of a campus that is purpose-built to fully manifest The Attic's mission as a model learning community. All contributions to our Capital Campaign will go towards Phase 2 of this process and allow us to complete our campus. Please join us in completing this important project by contacting our Board President at [email protected].