Once an Attic kid, always an Attic kid! The Attic Secondary Program began in 2004, and we celebrated our first graduation in 2008. We are proud of alumni and graduates, of the people they are, and of the work they are doing in the world. We welcome alumni and graduates to all Attic events, and we invite them to visit classes and to share their journey with current Attic learners.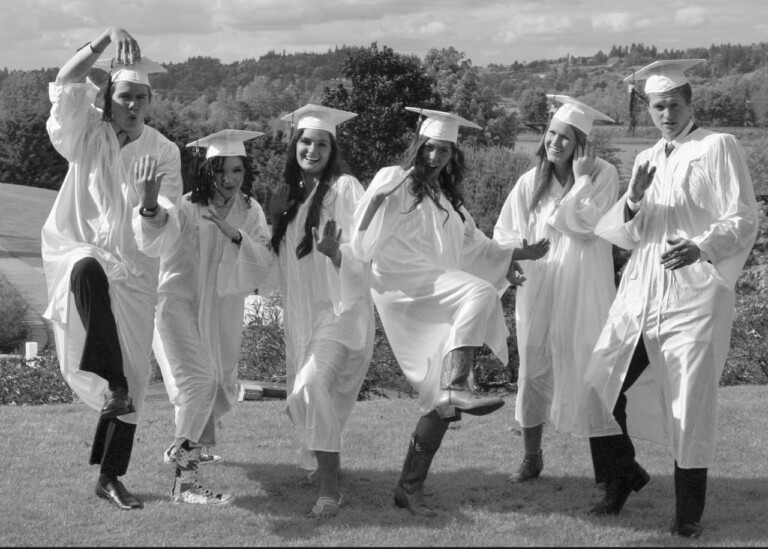 Colleges / Universities / Gap Year Experiences
Attic alumni boast a wide variety of pursuits after graduation. Our alumni have been admitted to over 120 different colleges and universities in the US, Canada, and Europe and are awarded generous merit scholarships every year.
Among them are students and graduates of Stanford, Cal Poly SLO, Colorado College, the University of Portland, Quest University, Gonzaga University, the University of California Santa Barbara, American University, the University of Washington, Carleton College, the Pratt Institute, Champlain College, The New School, and more.
Additionally, they have completed many independently designed gap years, including a year spent working with Americorps, undertaking a photography internship with an environmental nonprofit in South Africa, making visual art and experiencing language immersion in France, writing in residency in Iowa City, and traveling the globe with an organized gap year program.
We celebrate the ways in which our Attic graduates and alumni seek their own paths in life, meaningfully contributing to the wellness and happiness of others, and using their gifts to find and make a future that best suits them as self-determined individuals!
What our alumni and graduates say about The Attic…
"I appreciate the sense of community and knowing (almost) everyone's name, teacher and student. When I was in middle school I could list everyone's name off the top of my head!" ~ Cole Cleveland."
"The Attic was a sanctuary for me; somewhere where I could explore and ask questions without being criticized or put down. It was a place where I felt I was fully taught subjects, rather than breezing through them, and I was able to grow exponentially in areas I had struggled with before. The Attic became so much more to me than a school. It became a family that I trusted and respected, and it became a place that I still call home."