Attic teachers—like Attic kids—are creative, curious, passionate learners. Our dynamic team of educators includes experts and professionals from across the academic disciplines, and they all have chosen to devote their time, love, and energy to teaching at The Attic because of our constructivist teaching philosophy, our vibrant community, and the freedom we give all teachers and learners to think and grow.
Our unique approach to education makes it possible for teachers to develop a meaningful bond with each learner, and that too makes The Attic a special place to teach.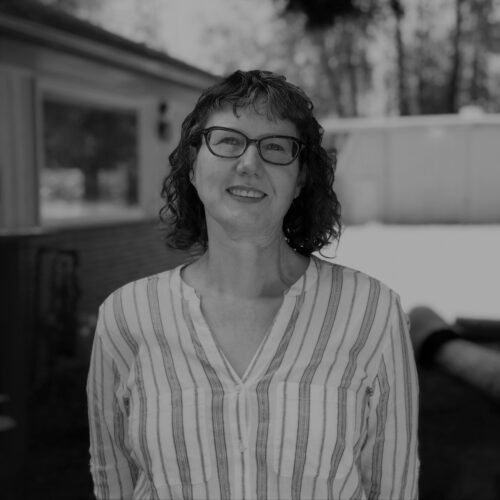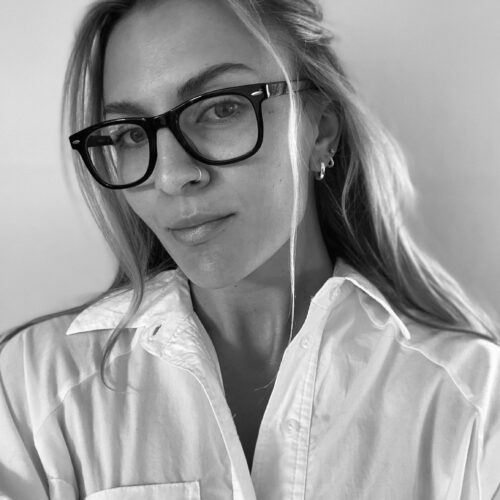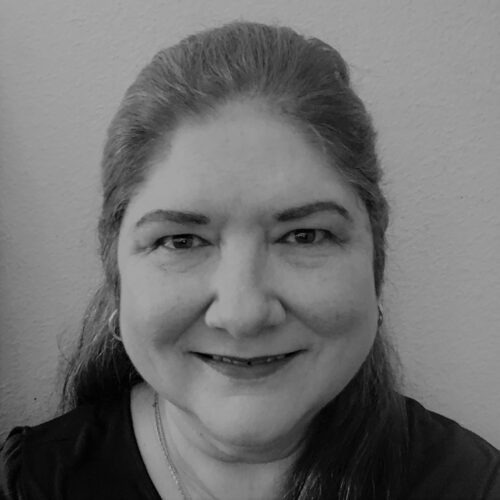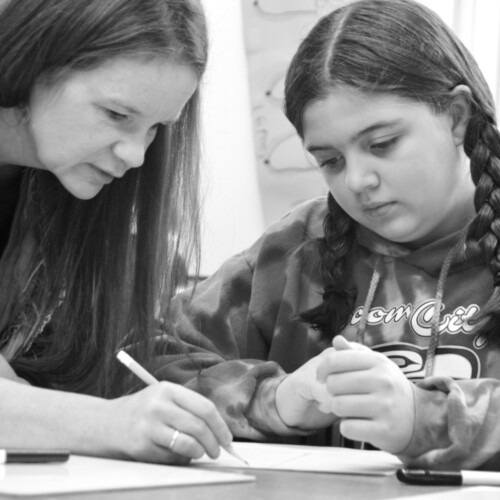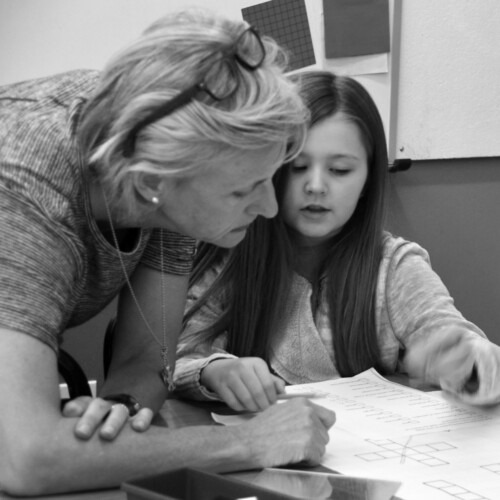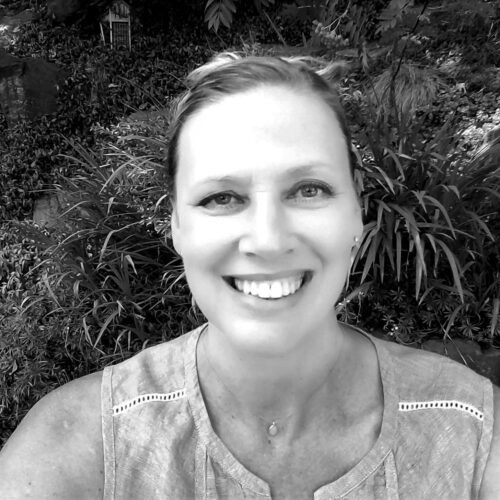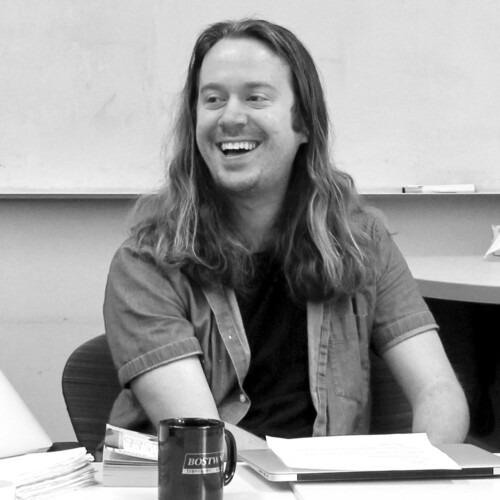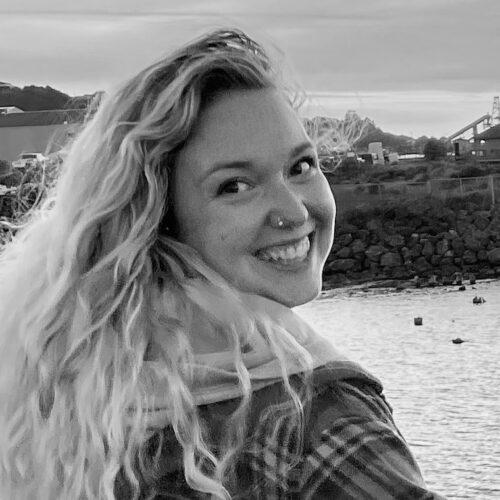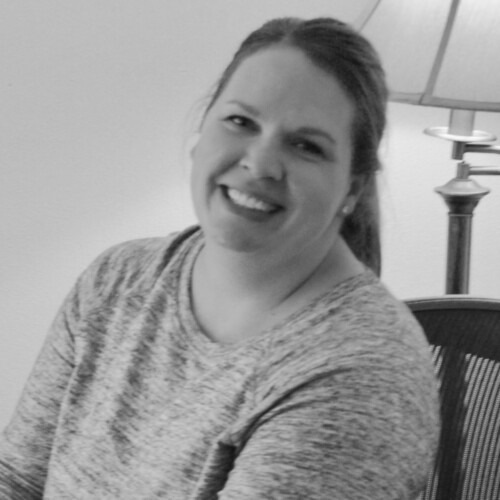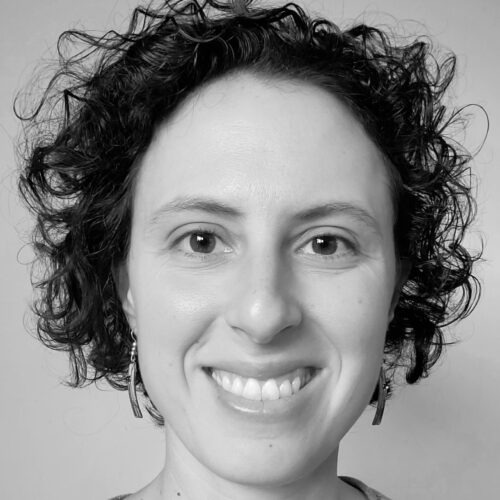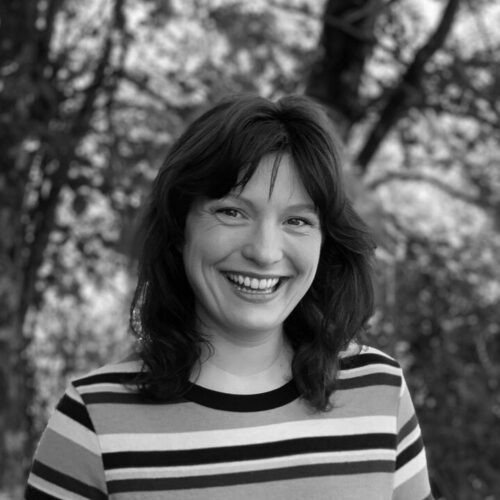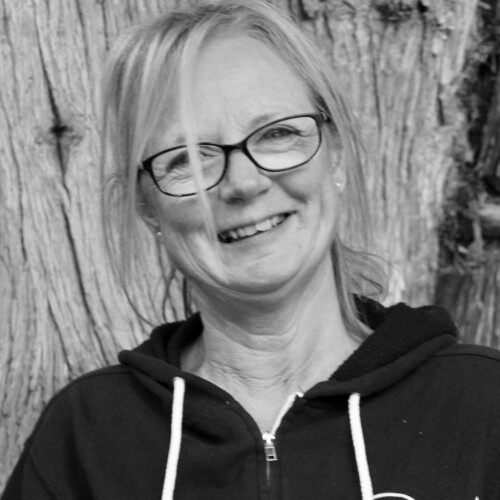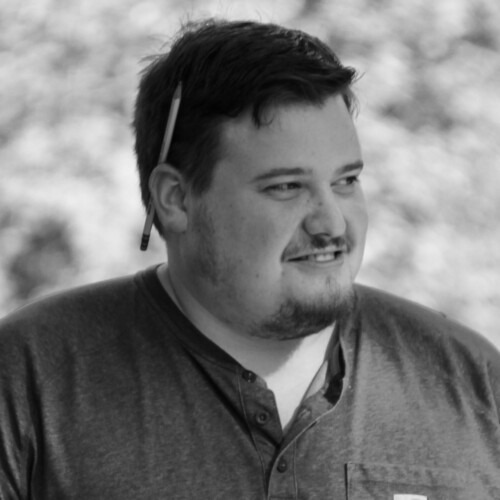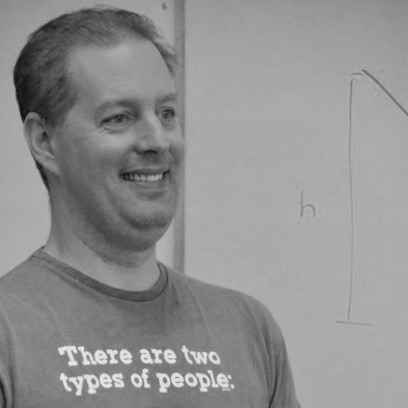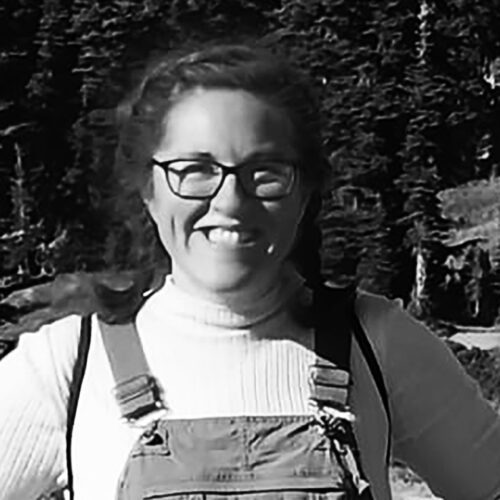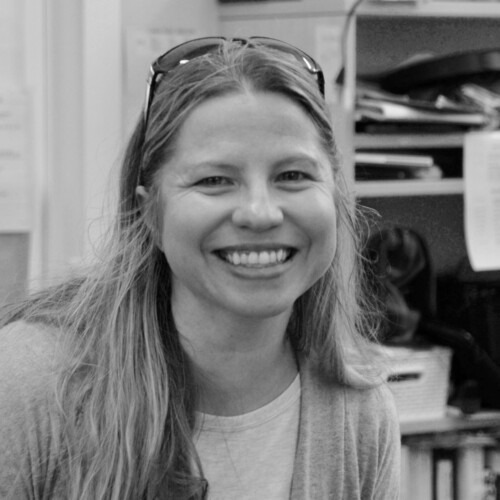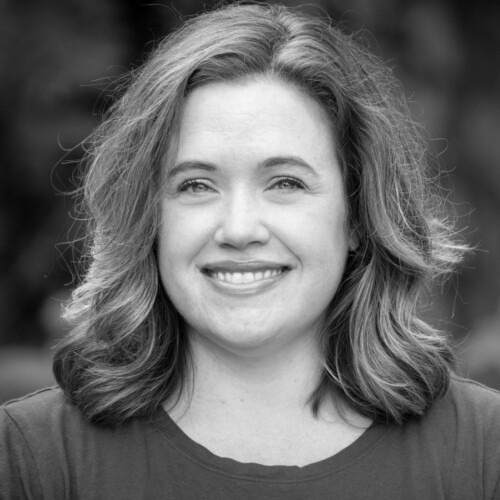 Director of Finance/Senior Controller
Jessie Beyer
Born and raised in Seattle, Jessie attended Seattle Public Schools but gained her love of learning for learning's sake when she attended a Montessori school during pre-school and kindergarten. Jessie graduated from Central Washington University with a Bachelor of Science in Accountancy with an emphasis on non-profit and government accounting, then went on to get her CPA license. She worked in public accounting for over 14 years specializing in small business and biotech. Wanting to get back to more soulful aligned accounting work she worked at a local Waldorf School before joining The Attic. She has always had a deep interest in the nonprofit world and education so working at The Attic is the perfect marriage of those interests. In her free time Jessie creates stained glass, reupholsters furniture, crochets, takes horseback riding lessons and spends time with her husband and two rescued English Bull Terriers.
Literacy Teacher
Caroline Chavatel
Caroline joins The Attic this year as a literacy teacher in both the middle and high school
programs. She believes the most rewarding aspect of teaching is seeing students grow in their
critical thinking skills as they shape, and are shaped by, their world. In addition to teaching,
Caroline is a published poet and has worked as an editor for various national magazines and
journals. She holds an MFA in Poetry and is currently a Ph.D. candidate in Creative Writing.
High School Literacy Teacher
Emily Dietrich
Emily Dietrich joins The Attic community this year as a literacy teacher in the high school program. She was drawn to The Attic's philosophy and commitment to be an anti-racist community. As a lifelong lover of literature, Emily relishes the opportunity to explore, discuss, analyze and learn about well-known—and more obscure, too!—texts with Attic learners. An experienced writer and writing teacher, Emily believes in words' power of expression, influence, and connection. She is excited to experience open-mic night and interest projects. 
Program Coordinator & Math Lead
Alison Farrell
Alison Farrell has been working at The Attic Learning Community since 2004 and has been an Attic parent since 2002. She was a member of The Attic Board of Directors from 2004 to 2019, serving as Secretary, Chair, and Member at Large. Alison loves math, science, games, puzzles and patterns of all sorts and enjoys sharing her interests with the students. She has a BS in biology from Western Washington University and a MS in biology from Central Washington University. She worked as a bacteriologist and as a chemist before deciding to leave the lab to explore her interest in teaching. Alison taught biology classes at Highline, Edmonds, and Shoreline Community Colleges.
When her younger child started school at The Attic, she jumped at the opportunity to teach a math class there and completed Math Learning Center and DAP classes in preparation. She has been teaching science, DAP, Opening Eyes, and Visual Math at The Attic ever since and loves teaching in such a child-centered, developmental environment. In her Assistant Program Director role, Alison supports the Directors with scheduling and strategic planning, maximizing student options, and ensuring a smooth connection between student groups. She and her husband are the parents of two Attic alumni.
Mathematics Specialist
Jeanie Iida
Jeanie Iida found her real self as a math teacher at The Attic in 2003 and has taught all levels from DAP to high school. Her past life includes: Graduating from the University of Washington cum laude with a Bachelor of Science in mechanical engineering, working for 12 years in hospital and lab design, continuing education through DAP workshops and Visual Math coursework from the Math Learning Center, serving for ten years in the public schools as a teacher of art and math, taking workshops with mathematician and author John Mighton, and completing recent study with Jo Boaler (Stanford University) in her cutting edge online course entitled How to Learn Math. For Jeanie, mathematics resides somewhere between a remarkable journey, opening the perfect gift, and eating bits of chocolate.
In true Attic fashion, Jeanie's love and respect for kids and math has flourished within these walls in ways she never thought possible. It just goes to show you it's never too late for a happy childhood! She was drawn to The Attic for its healthy, humane, creative, and intelligent mission to support children and learning. The Attic spoke to Jeanie's heart and mind, and she continues to appreciate The Attic's gifts of freedom, trust, and a safe and encouraging community in which to grow.
Field & Forest Teacher
Tamara Jouval
Tamara is happy to join Field & Forest Outdoor Preschool! She grew up in Bothell with access to woods and remembers fondly playing with friends and exploring wildlife. She climbed trees and made forts. She takes these memories with her to influence her relating to children. She has been a licensed childcare provider for 16 years. She is now focusing her energy on outdoor play sessions at her home in Kenmore. She believes that children learn so much through play and exploration. Supporting self-directed and self-chosen activities in a rich and natural environment impacts self-esteem and confidence. Children learn from experiences and from each other. Tamara looks forward to learning from them as well!
Executive Assistant, Secondary English Teacher & College Counselor
Cam LaFlam
Cam joined The Attic in 2016 and teaches English, humanities, and social science classes to learners in the Middle and High School Programs. Cam was first drawn to The Attic's capacity for seeing each child as they are, and for loving and supporting them in an environment that values their unique voices. He stays at The Attic because he feels support to be authentically himself with the kids, and empowered to nurture relationships of trust and learning. Cam has a BA in English literature from Seattle University. In addition to teaching at The Attic, he is a touring musician.
Primary Lead Teacher
Geena LaFlam
Geena joined The Attic in 2020 and teaches our youngest learners in the Quail classroom. Prior to joining the Attic community, Geena spent four years as a Montessori educator, teaching preschool through kindergarten. She holds a BS double majoring in Psychology and Anthropology from Washington State University (2015) and a Montessori Teaching Certification in Early Childhood from the North American Montessori Center (2018).
Geena hopes to create a fun, loving environment that fosters curiosity, empathy, and a sense of community in the classroom. She believes that children learn best from each other and is always filled with joy when observing how caring and compassionate the learners are with one another. Geena loves creating authentic connections with her students, and encourages them to pursue their passions in the classroom. Through guidance in social emotional learning, her hope is to aid learners in cultivating the skills to express their emotions in a healthy and safe way, develop empathy for others, and begin resolving conflicts with peers independently. 
Outside of The Attic, Geena spends her time with her partner and many pets. She enjoys hiking, reading, video games, and watching the Mariners any chance she can get. 
Director of Development
Alison Letfus
Alison joined The Attic Learning Community as the Fundraising Coordinator in 2014. Her belief that public service is at the heart of healthy communities is what drew her into the non-profit sector. Alison grew her career in non-profit development while living in New Zealand for eight years. She held positions at the HELP Foundation, the Auckland SPCA, and the Royal New Zealand Foundation of the Blind. She specializes in revitalizing underperforming fundraising programs by reactivating donors, writing successful grant applications, building mutually beneficial relationships with major donors, introducing successful direct mail programs, and implementing large fundraising events.
Alison attended the University of Idaho, earning a BS in public communication and writing. She and her husband are the parents of two young children, one a Field and Forest learner. Alison is proud to work at The Attic and to be a part of reimagining what education can be for our children.
Middle Science Teacher
Michelle Oakley
Michelle is thrilled to be joining The Attic Community as a science teacher. Originally from Maryland, Michelle has spent many hours swimming, canoeing, and camping around the Chesapeake Bay. She has also worked with a variety of organizations dedicated to improving the health of the Bay through organizing clean-ups and analyzing water and soil samples. These experiences shaped her belief that people must feel connected to a place in order to take action to preserve it. She decided to pursue her teaching degree so she could share her love of the outdoors and environmental stewardship with others. Michelle holds an M.Ed from the University of Washington in Seattle and a certificate from the IslandWood Graduate Program in Education for Environment and Community on Bainbridge Island.
Michelle comes to The Attic after spending the past 11 years teaching science to students from K-8th grade in charter and independent schools in New York City. She is excited to return to the northwest and be part of a community that values hands-on, inquiry-based learning experiences. In her free time, Michelle loves to hike and camp, paddle through salt marshes, curl up with a good book, and spend time with her family.
Director of Field & Forest
Beck Pittman
Born and raised in Massachusetts, Beck spent much of her time hiking through woods, creeks, and swamps, establishing a love of nature that continues to influence their present life and career. She holds a B.S. in Biology and a minor in Environmental Studies from Guilford College, and a M.Ed. in Science Curriculum and Instruction from UW. After serving two Americorps terms with EarthCorps, Beck's love of facilitating human connection with nature brought them to IslandWood's graduate residency program. Teaching at IslandWood sparked an even deeper interest with how humans learn, and while working as a resident teacher at University Child Development School, she became fascinated with observing students' intrinsically-motivated learning and the role the teacher plays in crafting the external environment. They taught at and then served as the Director at Nature Vision Preschool in Redmond, which became a laboratory of sorts, for tinkering with these curiosities. Beck moved from Seattle to northern Skagit with her spouse in 2019 and began working with a small community nonprofit leading nature hikes, and "just being outside" was all well and good. But being able to observe children through a year of growth, building community culture together, and experiencing the outdoor world as Classroom was an itch that just couldn't be scratched, so Beck is back to the lab– the outdoor preschool!
Since moving up to Skagit, Beck has enjoyed gardening, birding from the porch, and eating copious amounts of local blueberries, bread, and cheese. Her favorite teachers growing up were Ms. Greenwood (8th grade biology), who asked Beck to chart their own path, and Mr. Lack (high school art), who gave space.
Field & Forest Teacher
Freda Prouty
Freda was born, raised, and schooled in the city of Cork, Southern Ireland. After completing secondary school, she attended The Crawford Municipal school of Art, where she completed course work in metal design, art history, and charcoal sketching, before leaving Ireland to travel. She lived and worked in Europe (mainly Germany and Spain) for three years. Freda then returned to Ireland, where she worked for the next three years assisting in the field of occupational therapy for mentally and physically disabled youth until 1986. Freda has lived in the Seattle area since 1990. Over the years, she has traveled extensively, throughout Central and South America, the Greater Middle East, Asia, South East Asia and Australia, and she has worn many 'noble' hats to earn her keep along the way. Prior to joining Field & Forest, Freda worked as an assistant teacher at the Monarch Preschool in Seattle for ten years. She is the parent of an Attic alumna.
Secondary & Middle Social Science Teacher
Dylan Ruef
Dylan joined The Attic's teaching team in 2016, teaching social studies part-time while finishing his Masters in Teaching degree at Northwest College. After finishing his degree, he began teaching full-time at The Attic in the fall of 2017, teaching Middle and High School Programs history and social science classes, as well as Middle Program mathematics. Dylan himself was a student at The Attic Learning Community from 1999 through his high school graduation in 2010. He then attended Linfield College in McMinnville, Oregon, graduating in 2014 with a degree in political science. He also enjoyed attending Quiet Heart Wilderness School outdoor programs throughout his youth, ultimately working as a lead youth camp counselor for the summer program for several years.
Dylan not only understands the importance of intrinsic motivation and trusting the child, he has lived it throughout his own education.
Mathematics and Science Teacher
Jeremy Thomas
Jeremy began teaching at The Attic in 2018, where he leads middle and high school science classes and teaches math to learners of all ages, as well as taking care of facilities. He has been part of The Attic community, however, since 2009, when he enrolled his daughter as an Attic learner. He was drawn to The Attic because of its student-driven teaching philosophy. Children learn through discovery and natural interests, and The Attic recognizes this and structures itself around their needs. Jeremy earned a BS in physics from the University of Washington. Prior to joining The Attic's faculty, he was a software developer for nine years, working in office products and video games, and later a stay-at-home dad.
Field & Forest Teacher
Stacy Vaught
Growing up in Virginia, Stacy has always enjoyed the outdoors. From a young age living in the woods, she and her brother would go adventuring, picking berries, making grass "sing," and admiring all that nature had to offer.
Stacy always knew she wanted to be an educator. From early on, she would "teach" her stuffed animals all the "important things" in life, like putting all 50 states in alphabetical order. After graduating from a liberal arts school in Virginia with a degree in English and Education, Stacy set out to be the best educator she could be. In doing so, she made a lot of mistakes and continues to learn and grow as an educator each and every day. She believes that if you aren't making mistakes or being put in uncomfortable settings sometimes, you aren't growing. After moving to the PNW a year and a half ago, she took that motto to heart and decided to embrace a new to her way of teaching- forest school- and fell in love. She is continuing to learn how to be a "partner in pondering" side by side with her students and can't wait to continue learning and growing right alongside them in her favorite place- outside.
Stacy loves hiking, adventuring, and seeing all that this beautiful state has to offer with her husband, Chris, and 2 kids, Layla and Rece. If she isn't outdoors, you can find her snuggling up with a good book (probably of the middle grade variety), baking something sweet, or writing her next children's book.
Operations Manager and Director of Chaos Abatement
Norma Wainright
Since 2016, Norma has been on staff at The Attic as the Director of Chaos Abatement, overseeing facilities and operations. Prior to becoming staff, she was actively involved at The Attic as a parent volunteer. From 2002 to 2008, Norma was a Campaign Manager and Research Analyst for Children's Home Society of Washington. In addition, she served as a board member on the Peter M. Putnam Foundation and Daxton's Fish. She earned her BA and MA in political science from the University of Florida. Norma and her husband are elated that their son is an Attic student.
Executive Director
Erika Wright
Erika joined The Attic as a parent in 2015. Before accepting the position of Interim Executive Director in July 2019, she volunteered extensively at The Attic in program support, fundraising, and as Board Secretary. She is a graduate of The College of New Jersey (BA, 2003) and Temple University's James E. Beasley School of Law (JD, 2007, cum laude). As an attorney, Erika has worked in both the private and nonprofit sectors. She has a background in litigation and business law and has always had a special interest in working with children. She served as a pro bono attorney for the Children's Attorney Project, where she represented children in the foster care system, and as a family law attorney working with victims of domestic violence.
Erika is an advocate at heart, and her work at The Attic gives her the unique opportunity to combine her passion for the well-being of children with her business and legal expertise. She believes deeply in the mission of The Attic, having seen its impact on not only her own children, but on all the children who come through The Attic's doors, and she is excited to support The Attic as Executive Director during a period of growth. In her spare time, Erika enjoys creative writing, reading, and spending time with her husband and three children.