Welcome from the Executive Director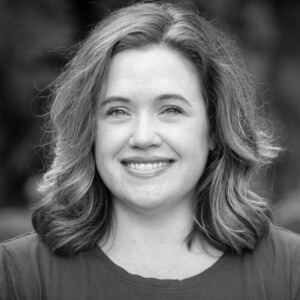 Welcome to The Attic Learning Community! I'm so happy you are here. Since 1999, our community has provided children with a space where they are seen, heard, and respected for who they are and how they learn. Our constructivist, multi-age, child-centered approach is based on the foundational fact that children are the creators of their own knowledge. Our teachers help children construct knowledge by providing the scaffolding they need to be active directors in their own learning.
At The Attic, children feel safe to be themselves and to explore, discover, and pursue their passions. We empower children to unlock their full potential, and we nurture their development of a strong sense of self. Our learners are intrinsically motivated individuals who know how to advocate for themselves, and who are also confident collaborators. These skills translate to increased opportunities for our learners long after they have graduated from The Attic.
An Attic education has always been revolutionary. As we move further into the 21st century, the world is beginning to see more clearly what we at The Attic have seen all along: that an education focused only on the rote learning of information and skills isn't as essential to a child's long term well-being as an education which fosters adaptability, communication, collaboration, and play. Our community continues to thrive because Attic teachers, staff, parents, extended family, friends, and our Board of Directors are unyielding in their commitment to our children, our philosophy, our values, and the sustainability of our program. At The Attic, we choose to re-imagine what is possible in education.
From the earliest ages until high school graduation, our children are nurtured to follow their intuition and trust in themselves. This allows them to grow into people who possess intrinsic motivation, passion, a love of learning, autonomy, and a true sense of the importance of community. Our alumni demonstrate the breadth and depth of an Attic education. Attic graduates have pursued and created meaningful careers in the fields of art, education, medicine, engineering, music, law, government, writing, business, programming, and more. Our college admissions numbers and scholarships are impressive, but, more important than the numbers and scholarships, Attic graduates leave our community as authentic, whole, compassionate, and life-long learners.
We are a model learning community with a reach that extends far beyond our walls and students. Our program is a laboratory for constructivist, progressive, and developmentally appropriate education. With that in mind, I invite you to explore The Attic, and I welcome you to visit our campus. Seeing our community up close and in real-time is essential to understanding who we are and how we teach, learn, and grow together. I look forward to meeting you and sharing The Attic with you!
Erika M. Wright
Executive Director
The Attic Learning Community